Wednesday, March 01, 2006
F1 fever burning in Singapore?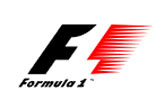 With less than two weeks before the new F1 season opens and worldwide interest at reaching feverish level, Malaysia's race promoter Sepang International Circuit (SIC) makes another one of its many trips to Singapore, aiming to build further on huge motorsports interest and potential in the island republic.
Described by its General Manager Datuk Ahmad Mustafa as SIC's as its biggest international market but with huge potential of growing far bigger, the Malaysian F1 chief organiser said that it was always a pleasure to come to Singapore to promote their racing events.
"Singapore has always been the strongest supporter of events in Sepang especially Formula One. And, we know that the Singapore market could easily grow further as there was plenty of opportunities and interests," Ahmad said when launching the 2006 F1 Roadshow at the walkway of Wisma Atria in Singapore today.
"I know that Sepang is like a second home to many Singaporeans. There are so many die-hard racing fans in Singapore and Sepang loves them all," he said, adding that Singaporeans had always contributed the biggest number of foreign spectators for the Formula One Petronas Malaysian Grand Prix.
Outside Formula One and its other international events, Singaporean racing enthusiasts have always been frequent visitors to Sepang for the open track day sessions and various car club gatherings at the circuit. Riders from Singapore also made up a large number of competitors for SIC's Malaysian Super Series.
Entering its eighth edition this year, the 2006 Formula One Petronas Malaysian Grand Prix has been slotted as Round 2 of the F1 World Championship and will be held at Sepang F1 Circuit from 17th to 19th March.
"We expect the same huge number of fans from Singapore for this year's F1 race. Hopefully, it record the highest number ever," said Ahmad, adding that the 2005 event last year recorded a total of sale of 10,557 tickets from the Singapore sector.
The figures, Ahmad said, did not include purchases directly at the circuit and buys through their Malaysian friends and colleagues that could easily lifted the total number of spectators from Singapore to more than 25,000 people. Ticket sales for Singapore was the highest in 2004 with 14,400 while the preceding two years in 2003 and 2002 recorded impressive sales of 8,562 and 12,864 respectively from a total turnout of 84,010 and 101,485 people for the events.
Targeting a total of 120,000 spectators for this year's event, SIC had gone on an aggressive international campaign with its partners Tourism Malaysia, Kuala Lumpur City Hall and Petronas since November last year to promote the 2006 Formula One Petronas Malaysian Grand Prix.
Apart from the Formula One race, fans can also catch actions from the 2006 Porsche Carrera Cup Asia and the 2006 Formula BMW Asia as both series open their new season in Sepang.